ABOUT ISLE OF PALMS HOMES FOR SALE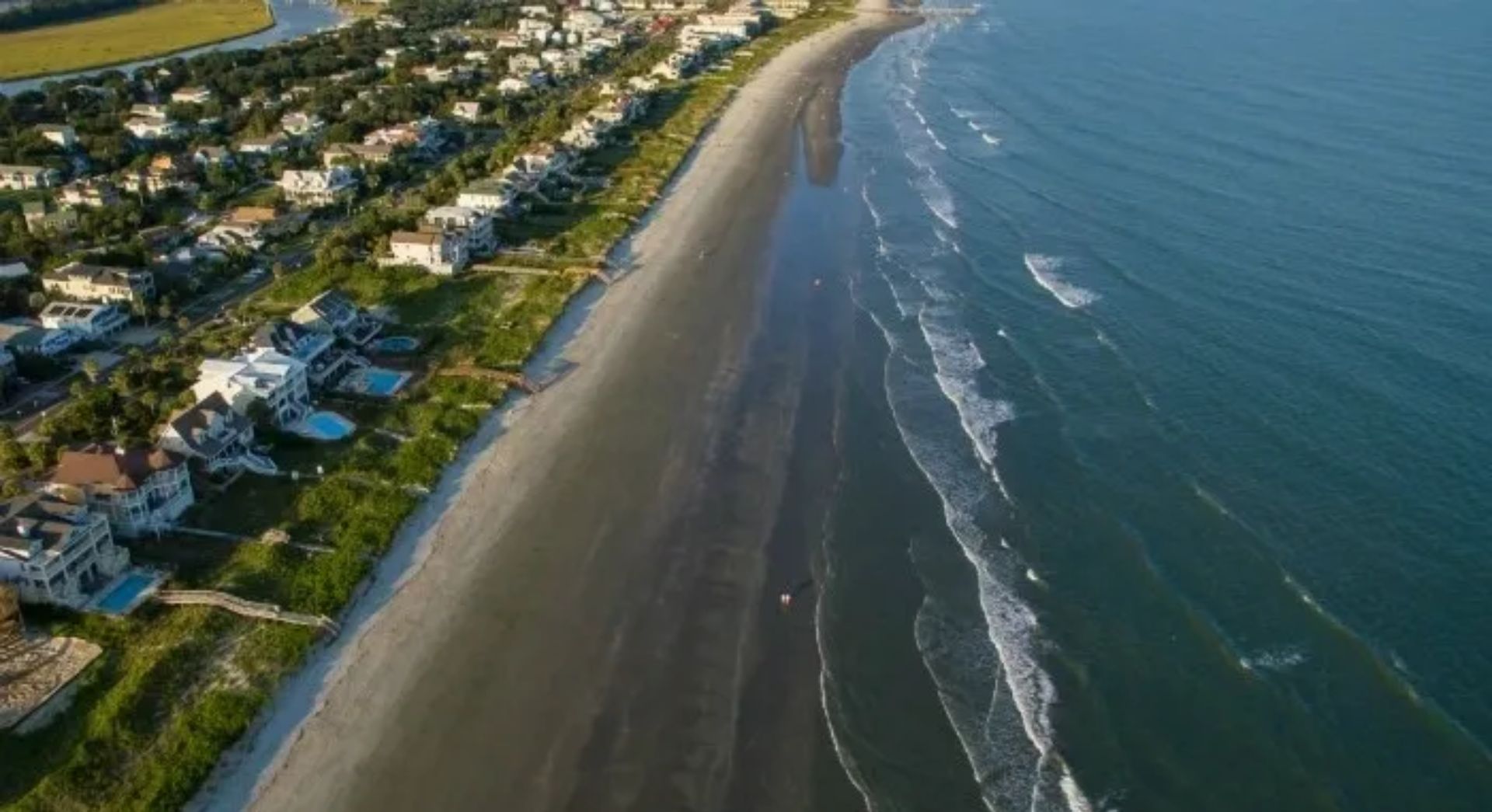 Unwind in the salty breeze as you enjoy life in the intriguing beach town known as Isle of Palms. This seven-mile-long island combines the peaceful lifestyle of a quaint, beachfront community with the feel of a tropical resort town. Residents and visitors can unwind on the seemingly never-ending beach, enjoy the restaurants and shops along Ocean Boulevard, or enjoy the view from one of the many upscale homes in the Isle of Palms real estate market. Prestigious single-family homes mix with affordable, but spacious condos, allowing home buyers and renters with a wide range of budgets to live in this southern paradise.
SEARCH ISLE OF PALMS REAL ESTATE LISTINGS
EXPLORE ISLE OF PALMS HOMES FOR SALE
The first homes in Isle of Palms were built in the 1940s, but real estate began booming in the 1970s when upscale resorts gained considerable popularity and demand for luxury homes skyrocketed. This has led to the elegant mansions you'll find at the high end of the Isle of Palms real estate market, but those are far from the only homes you'll find here.
Additional single-family homes built in a variety of traditional architectural styles are also available in more affordable price ranges. These homes feature pristine exteriors and modern interiors that provide more than enough room for large families. Some of these homes are available within the exclusive Wild Dunes community, which is perfect for those who prefer a private lifestyle with access to upscale amenities such as a clubhouse, tennis courts, and golf courses. Those interested in Wild Dunes real estate can also choose from numerous townhomes and condos within the community. In fact, there is a good selection of condos throughout Isle of Palms for both buyers and renters.
This wide range of Isle of Palms homes for sale provides options for those seeking full-time residency, a part-time vacation home, or an investment property to rent out to others. Whatever you decide, you'll be hard-pressed not to fall in love with this easy-going town, especially when it's filled with homes so close to the beach.
AMENITIES NEAR ISLE OF PALMS REAL ESTATE
It's no secret that the beach is what draws most residents to Isle of Palms. Here are some of the attractions and things to do in this spectacular waterfront community:
Contact the experts at Reside Real Estate if you're interested in buying, selling, or renting in the Isle of Palms. Susan Aviles and the Reside team are the top-producing agents in the region and are committed to helping you achieve your real estate goals.