FEATURED CHARLESTON HOMES FOR SALE
Discover Charleston Real Estate
From the desirable year-round climate to the charming cobblestone streets to the delightful row homes, there's a myriad of reasons why Charleston is the best place to live in America, if not the world. You won't find a more charming city, which explains why Charleston real estate is so coveted. Investing in one of the beautiful Charleston homes for sale means you're investing in a lifestyle unmatched by any other region, and we're not the only ones who think so. Travel & Leisure Magazine recently ranked Charleston as the number-one city in the world!
While living in this top-ranked city, you'll dine at unique restaurants, marvel at the historic architecture and Civil War sites, shop at eclectic boutique stores, and relax at stunning beaches on gorgeous islands, such as Sullivan's Island, Folly Island, and Isle of Palms.
At Reside Real Estate, we can help you find your dream home in this dream city. Our REALTORS® are extremely knowledgeable about the real estate market in the heart of Charleston, as well as these surrounding communities:
CHARLESTON HOMES FOR SALE
Among the many alluring qualities of Charleston are the attractive, lovable homes. Luxury waterfront homes in many of the island communities are complimented by elegant traditional houses in Peninsula Charleston and family-friendly homes throughout the region. Some homes have even become tourist attractions for their beauty, such as the 13 colorful historic houses on East Bay Street, between Elliott Street and Tradd Street.
Of course, you'll also find an abundance of condos and townhomes in a variety of sizes throughout the area, providing singles and smaller families with plenty of options. Demand for Charleston real estate is high, but you can still find a great home in your price range if you work with a committed REALTOR® such as the agents at Reside Real Estate.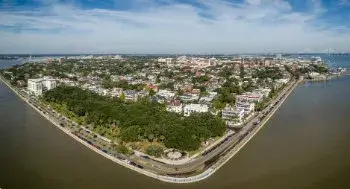 Moreover, every area in and around Charleston has so much to offer that there really isn't a bad choice when deciding which community to live in. You'll also find that the Charleston locals are among the friendliest and most polite people you'll ever meet, so you won't have any problems getting along with your neighbors.
RESIDE REAL ESTATE: DEDICATED CHARLESTON REAL ESTATE AGENTS
Not only are the agents at Reside Real Estate skilled professionals, but they're also the hardest-working group of agents in Charleston. A prime example is owner and broker-in-charge Susan Aviles, who moved to Charleston from New Orleans after losing most of her assets in Hurricane Katrina. Despite barely knowing anyone when she first moved into the area, Susan worked tirelessly to become one of the top agents in the region. Susan has a fierce work ethic and years of experience helping buyers and sellers in the Charleston area.
If you work with Reside Real Estate, you'll be working with a team that will listen and put your needs above everything else. Susan and her team handle a wide range of property types and, whether you're buying or selling, they'll get you the best price allowable by the market.