About Sullivan's Island Homes for Sale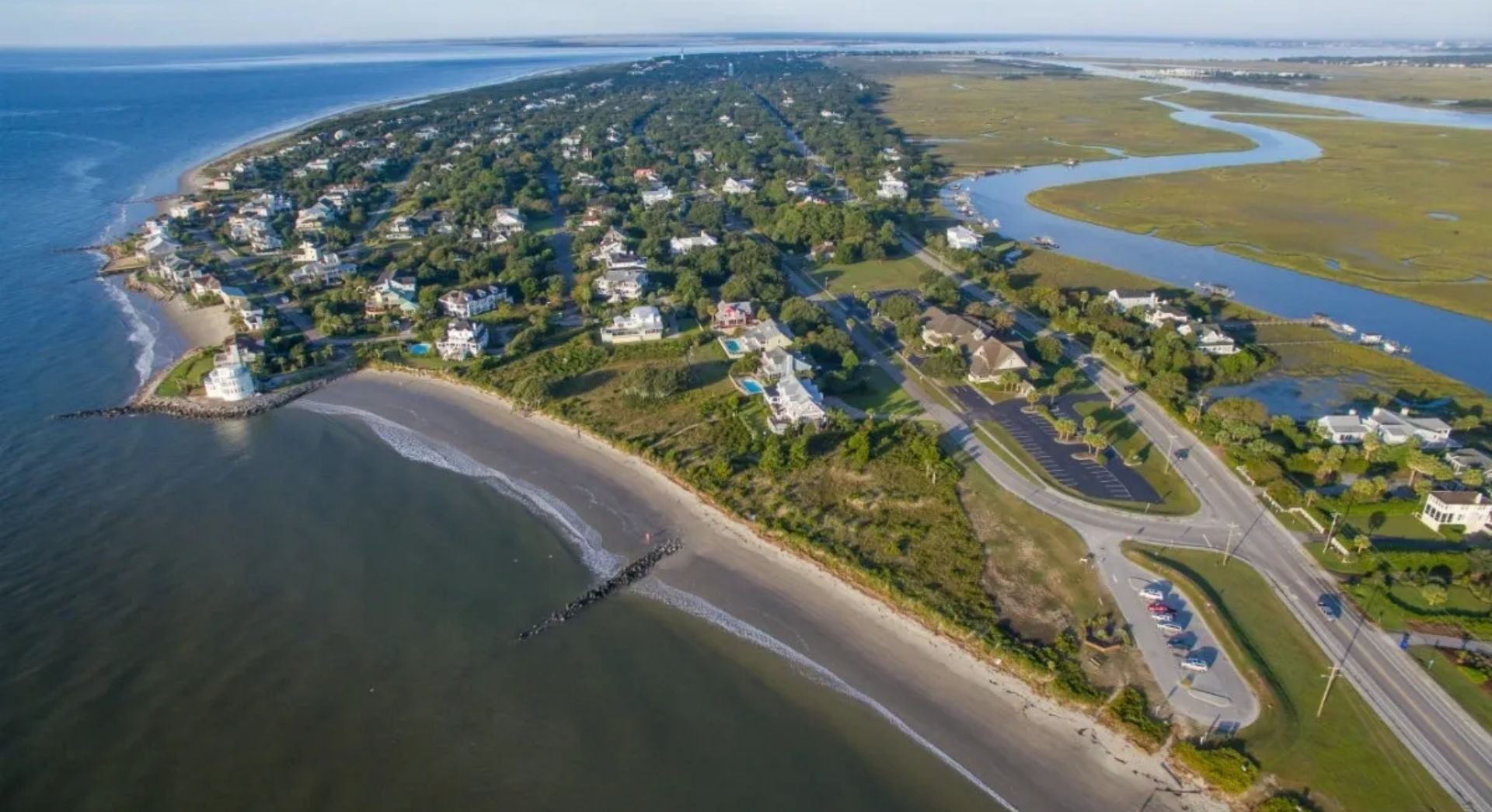 You might say Sullivan's Island is where the Atlantic Ocean goes to relax, as life in this fashionable beach town of about 2,000 residents feels like an endless vacation. Located at the mouth of the Charleston Harbor, just south of Mount Pleasant and west of Isle of Palms, it's easy to see why many consider this community an idyllic paradise, as cyclists glide by on wide streets and children play on the beach just a few blocks away. Sullivan's Island real estate only adds to this atmosphere, with gorgeous homes on spacious lots near the beach being the rule and not the exception. By investing in Sullivan's Island homes for sale, you can enjoy the ultimate in beachfront luxury or use your home as a source of income by renting it out to other beach seekers.
SEARCH SULLIVAN'S ISLAND REAL ESTATE LISTINGS
You read all of our Sullivan's Island real estate listings by registering with Reside Real Estate. You'll also be able to use custom search tools and receive notifications when a new home hits the market that meets your needs.
DISCOVER SULLIVAN'S ISLAND HOMES FOR SALE
It's hard to imagine anything more beautiful than the stunning views of the beach on Sullivan's Island, especially when the sun sets, but many Sullivan's Island homes for sale have managed to match that beauty. Throughout the three-mile-long town, you'll find an array of impressive homes built in a number of elegant architectural styles, from colonial to American vernacular to contemporary. These masterpieces range from 3,000 to 5,000 square feet and are located on close to half-acre lots, so space will never be an issue.
You'll also find a selection of charming cottage and ranch-style homes, which may not look as towering as the luxury homes nearby but still provide a large living space. Most of these homes range from around 1,500 to 2,500 square feet and come on similar lot sizes of nearly half an acre. Complimenting all homes on Sullivan's Island is a selection of historic houses built as far back as the late 1800s. These homes come in all shapes and sizes, although many feature lovely gazebos and wrap-around porches.
Several condo buildings round out the Sullivan's Island real estate market. Those seeking a low-maintenance condo will love the expansive ocean views from the upper floors of the buildings, along with the upscale interiors of each unit. Owners of Sullivan's Island condos can also use their home as an investment property and rent it to vacation seekers. Regardless of what type of home you choose on Sullivan's Island, you're always walking distance from the number one amenity in town—the beach.
LIFE ON SULLIVAN'S ISLAND, SC
Sullivan's Island truly embodies the best qualities of a beach town: tranquil streets, laid-back locals, ocean breezes, and activities in the water and sand that you'll never get bored of. Sullivan's Island Beach itself has a wide sandy area big enough for hundreds of people to spread out a blanket with plenty of elbow room. The sand is packed firmly enough to comfortably go for a run, bike ride, or walk with a baby stroller and the additional sandbars that emerge at low tide allow for even more room to frolic.
A number of well-reviewed restaurants and pubs are located along Middle Street for residents and visitors to enjoy a delicious meal. Basic shops and businesses such as convenience stores, banks, and gas stations are also available in town, and additional shopping in Mount Pleasant is only a 10-minute drive away.
Families can be proud to send their children to Sullivan's Island Elementary School, as it's one of the top-rated schools in the entire state. This state-of-the-art school serves around 500 students from not only Sullivan's Island, but also Dewes Island, Goat Island, and Isles of Palms. However, it is located right in the heart of Sullivan's Island, so almost all children that live here can walk to and from school.
Whether you're looking to buy, sell, or rent your home on Sullivan's Island, you should contact the experts at Reside Real Estate. Their commitment to helping you achieve your real estate goals in the Charleston area is second to none!